Italy Pulls Me Back In
I'd been to Italy before as part of my personal Walkabout, but as anyone who's visited this land of stupendous beauty before, Italy has a way of pulling you back to its narrow alleys, timeless monuments and glorious food. And so, in June 2017, I found myself basking in the sights and flavors of Asti, Venice, Milan, and Rome.
Italy isn't known for one thing above all others, but for many wine will be near the top of the list. To me, vineyards like this one in Asti form a distinct connection between the earthiness of the Italian countryside and the cool sophistication of al fresco dining in a bustling piazza.
Like something out of Edgar Allen Poe, these wine casks are stored in ancient cellars in Asti. I liked the contrast between the gleaming casks and rough cellar walls, the warmth of the wood and chill of the stone.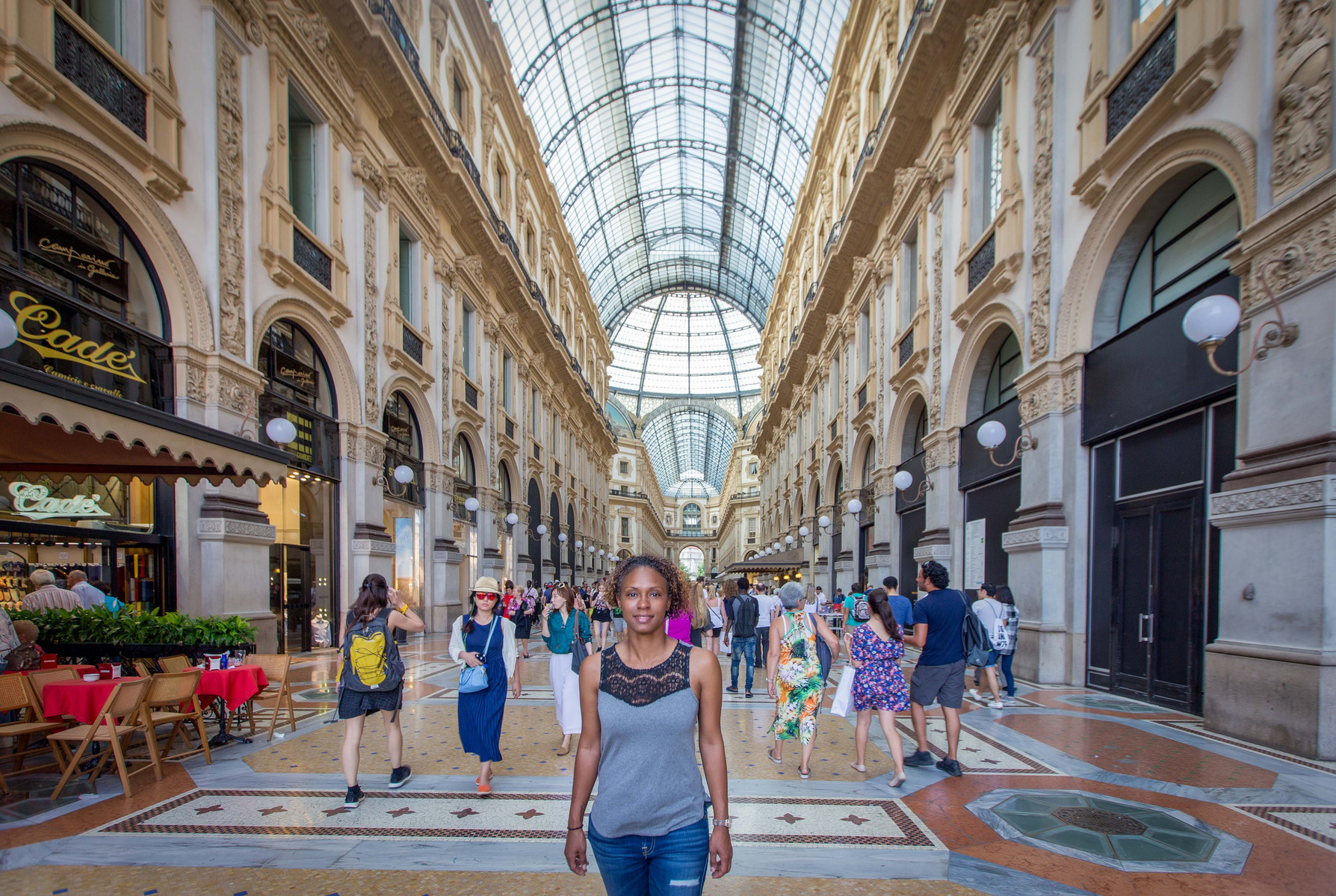 Here I am enjoying a stroll through the staggering Galleria Vittorio Emanuele in Milan. The Galleria is less a mall and more a miniature, indoor town, its streets and shops crowned by a glass-paneled sky.
Nearly six centuries in the making, the Milan Cathedral [Duomo Milano] is the largest church in Italy and the third largest in the world. Bristling with spires, it is both imposing and somehow delicate, like an impregnable fort built of hardened lace.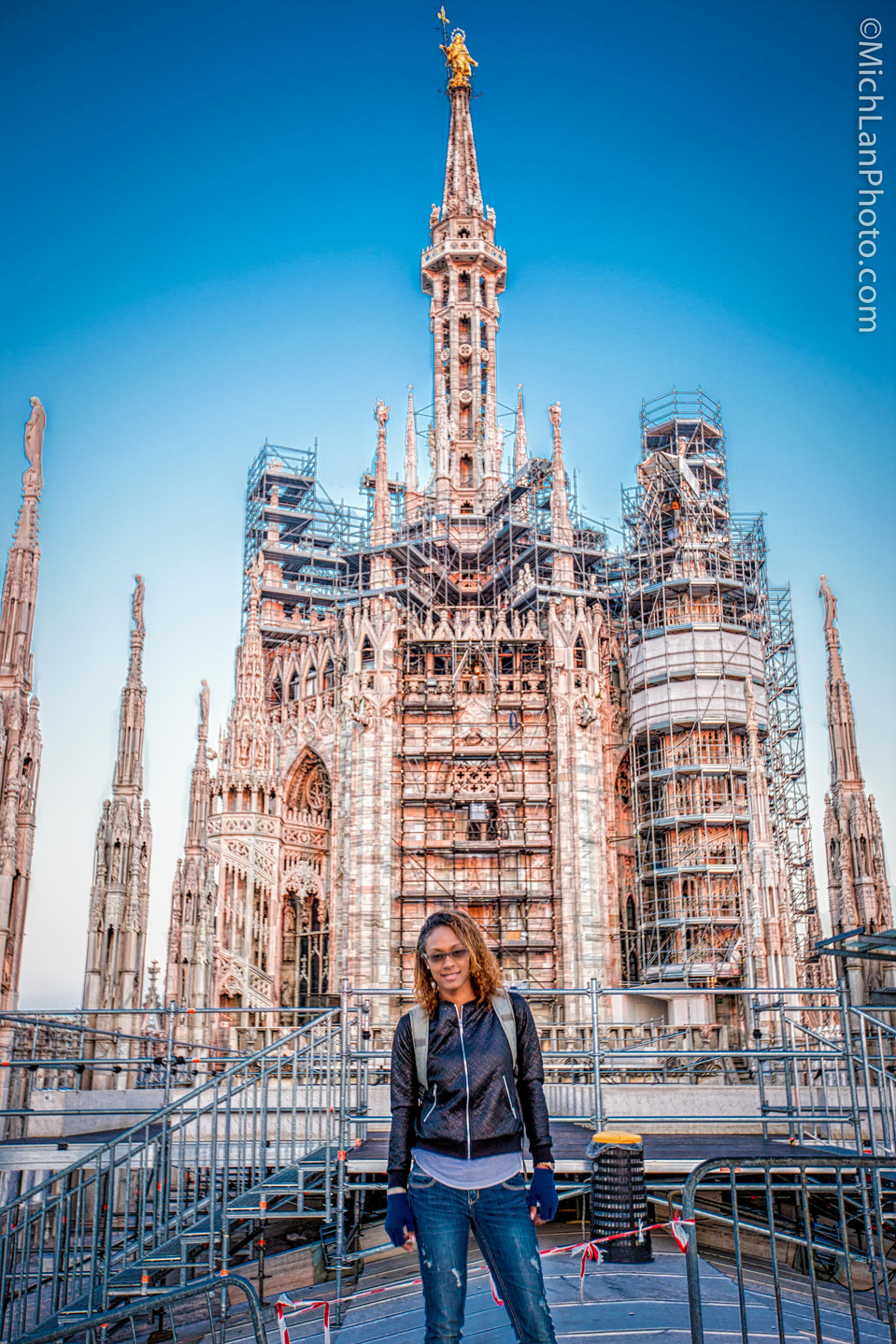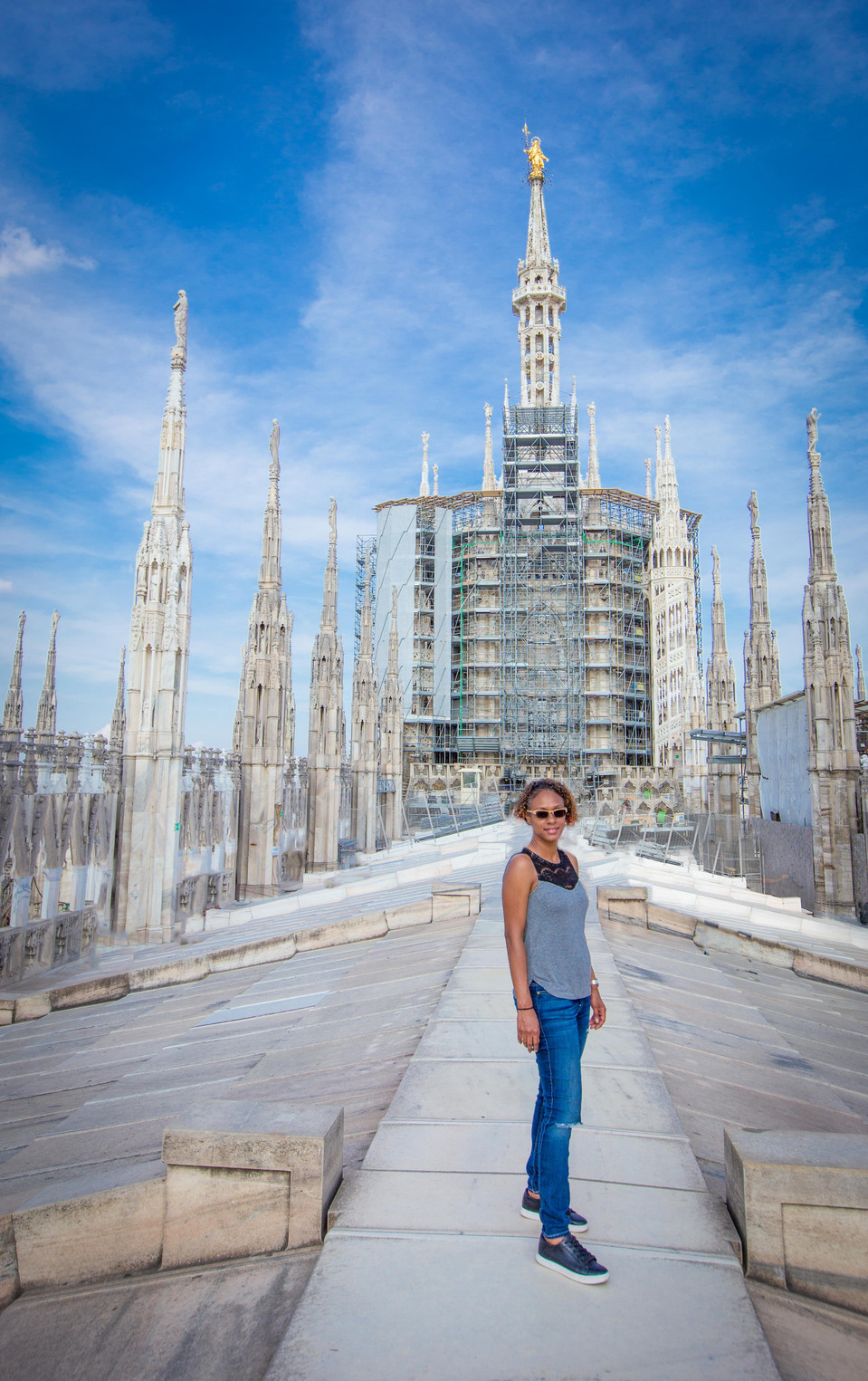 They say "Third time's a charm" so I guess I will be back once more. Here I am on the rooftop of the Duomo Milano two years later and the renovations are still underway. Maybe next timeI will get the chance to get a pic with the rooftop back to its original look.
Nope, unfortunately, the Audi isn't mine, just a rental, but it was nice to cruise around Milan like a star for a couple days.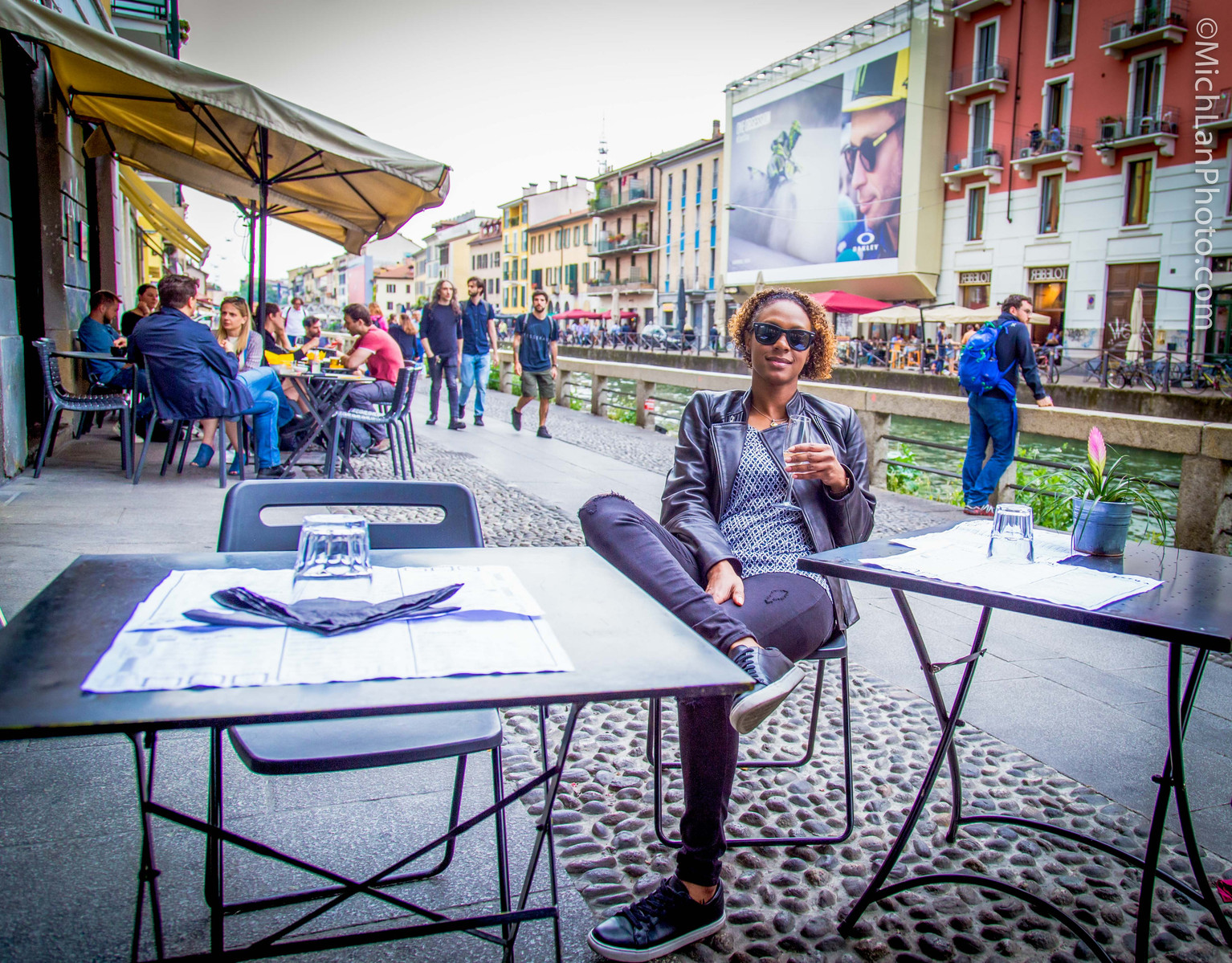 When in Milan, a glass of wine by the canal in the art district [Milano Navigli] is an absolute must.
I love Venice, but I especially love Venice at dusk, when the entire city seems reflected in its famous canals.
Here, I used a long exposure to blur visitors in Venice piazza. I like that, instead of creating a hectic image, the people here seem almost ghostly, as though they all came and went without a sound.
Here, we can see Lorenzo Quinn's colossal sculpture of hands reaching from within the Venice canal to push up against the walls of the Ca' Sagredo Hotel. Titled Support, the temporary installation was created for the Venice 2017 Biennale and is meant to bring awareness to climate change and the resulting rise of ocean levels.
One of the newest addition to the Vatican Museums in Rome, Arnaldo Pomodoro's Sphere Within Sphere has an enigmatic, Steampunk look to it.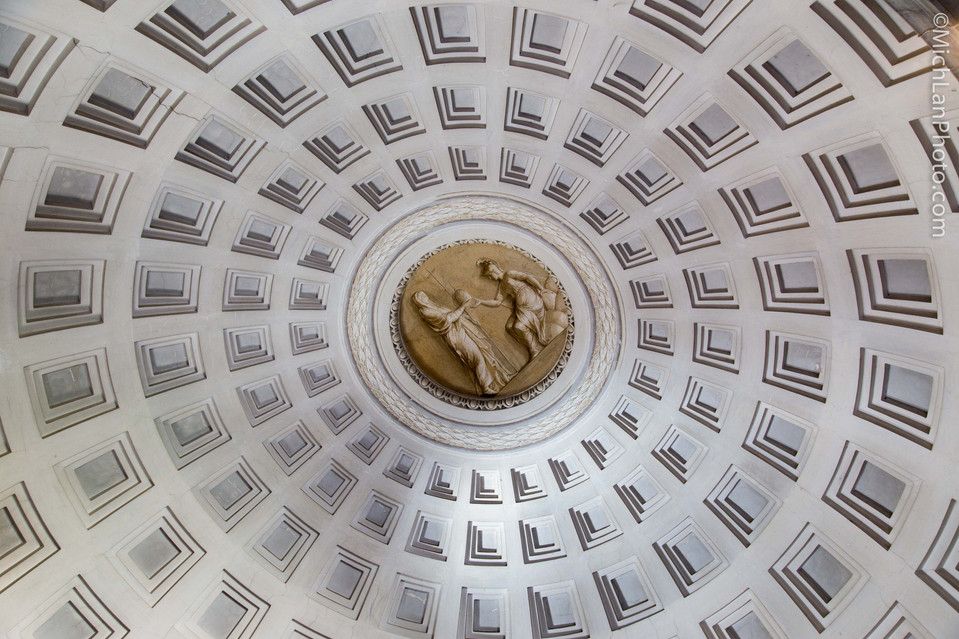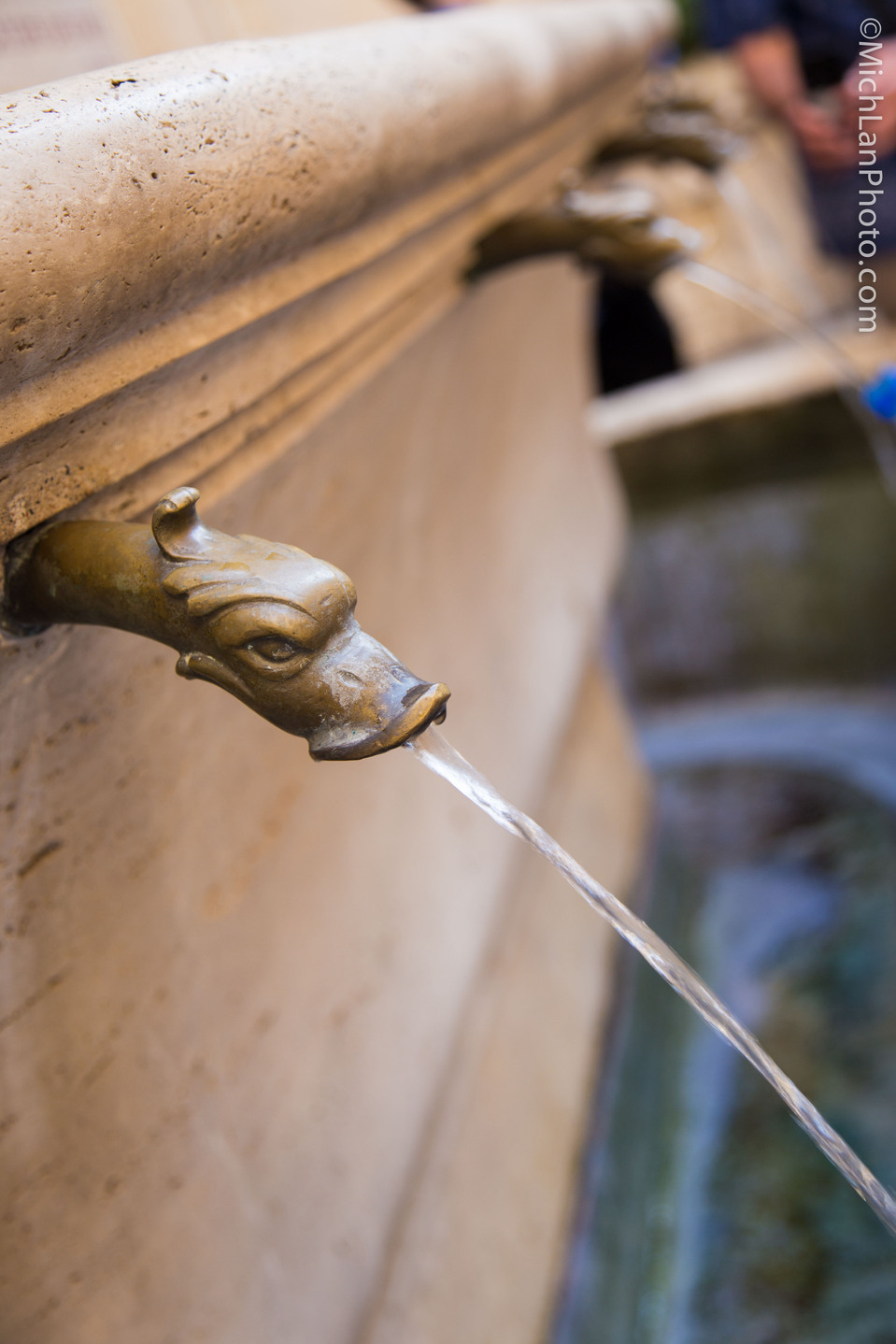 Though crammed with monumental features, St Peter's Basilica is also brimming with wonderful details, from ornate cupolas and fountains to the statues of various saints overlooking the whole.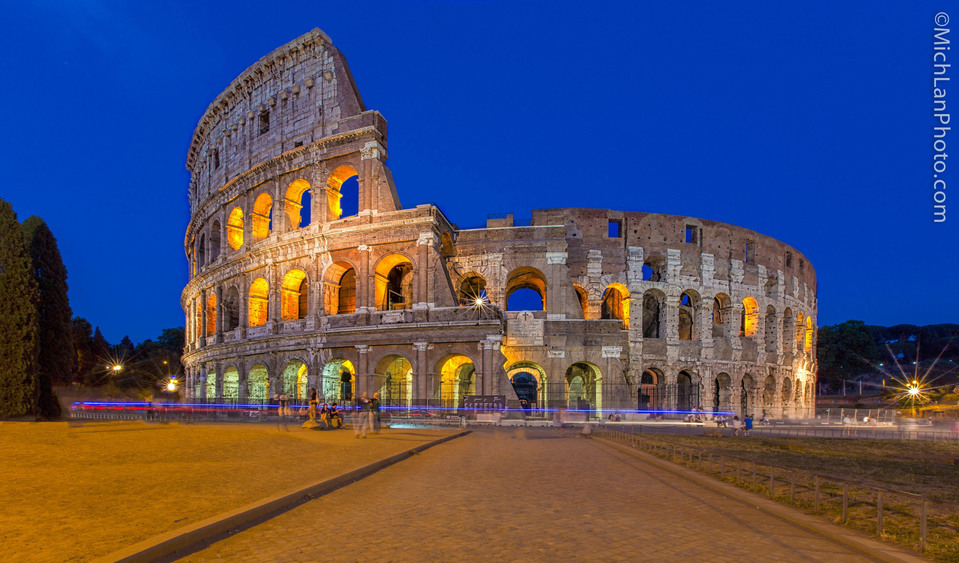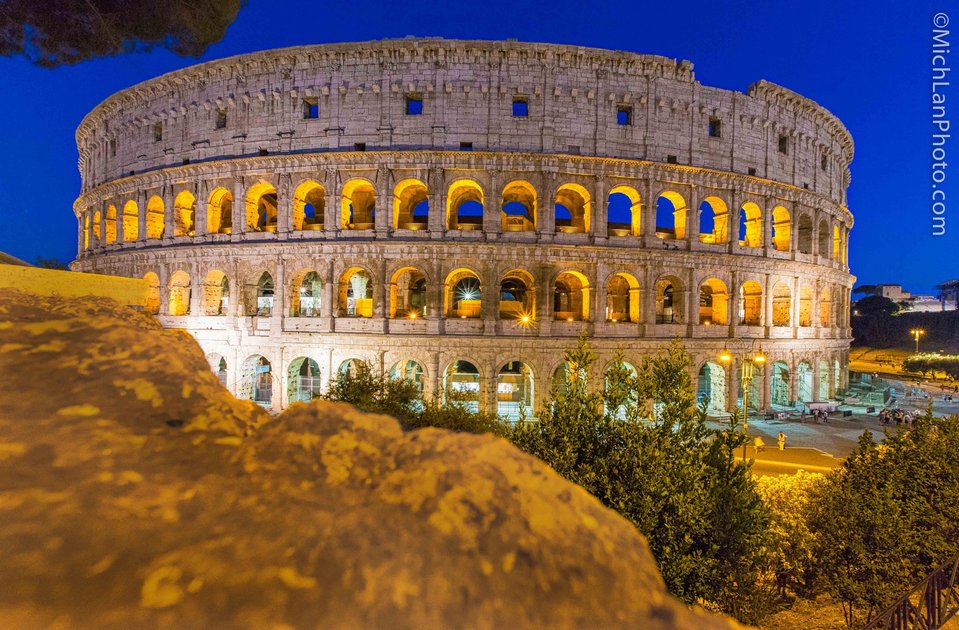 Likely one of the most photographed sites in Italy (if not the world), I simply couldn't resist creating a few of my own images of the Coliseum.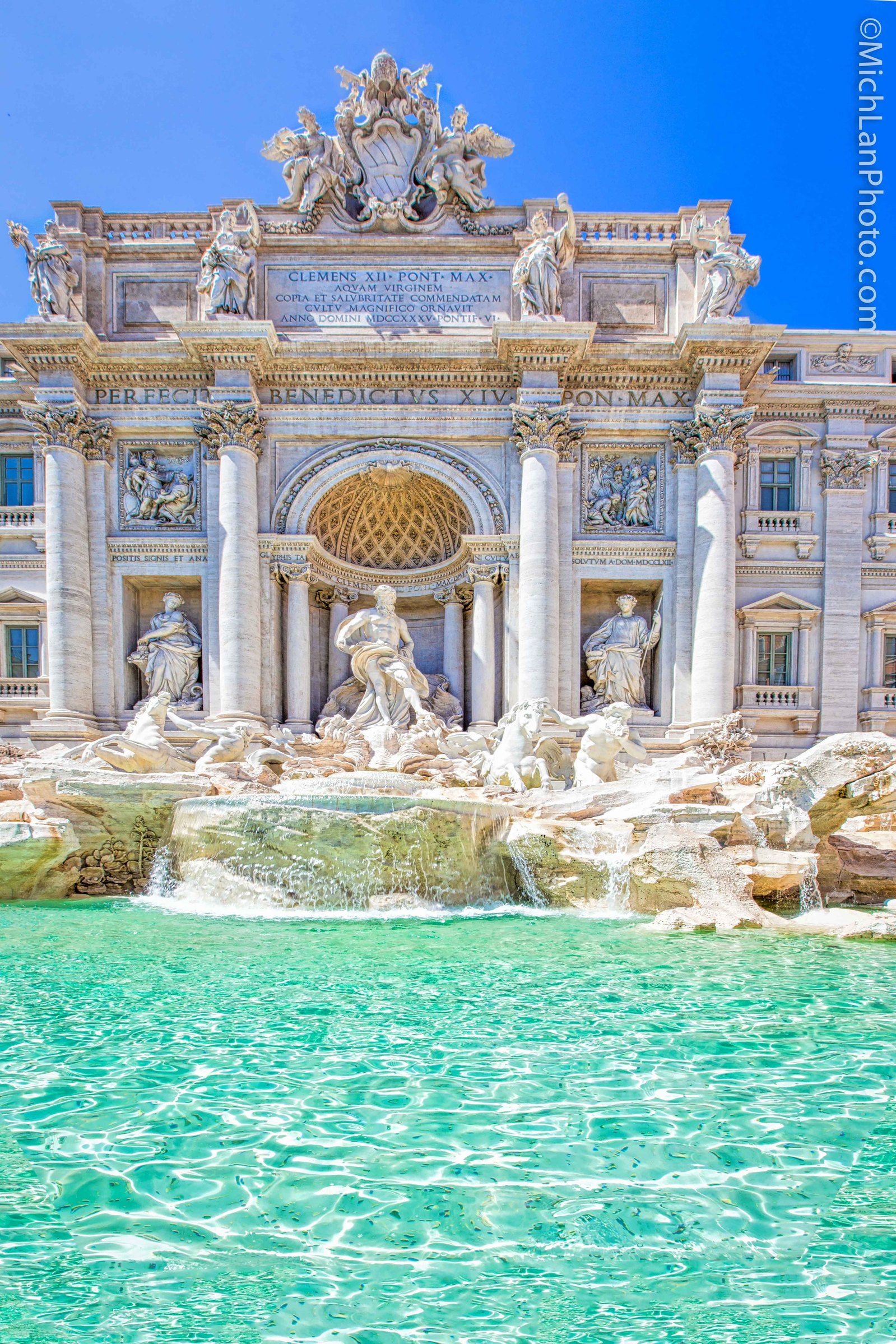 Anyone who has visited Trevi Fountain knows that, in addition to being absolutely stunning, it is also perpetually surrounded by visitors tossing coins over their shoulders and into its waters. It took me a long time to get this shot—moving from one vantage point to the next, struggling to find the perfect tourist-free angle—but I finally got it, and I like to think it was worth the effort.
One of my favorite things about Italy is that, no matter how crowded with tourists it might get, there's always a way to escape the madness, to find yourself alone in a quiet piazza, a shaded alley, or, as in this image, overlooking sunny Roman rooftops.
I'm sure it'll come as no surprise that I would highly recommend a trip to Italy—any part of the country will have you falling in love with its warmth, history and style—or maybe you've already been won over by the country's charms with a visit of your own. Either way, you may want to bring some of its beauty home with one of the images featured above; each is available for sale here along with the many other images from my Walk About Series.

Michele-Anne Hamilton is a Commercial, Advertising, Real-Estate & Travel Photographer from Kingston, Jamaica.
This post is a part of her Walk-About series where she shares her travel experiences.
All landscape, travel photos are available for sale as digital products or as prints…..email: michlanphoto@gmail.com for more info or visit www.MichLanPhoto.com.
No need to wait for a blog post >>> See photos from Michele in real time… follow on instagram @MichLanPhoto