Michele-Anne Hamilton | MichLanPhoto
Introducing Michele-Anne Hamilton, a visionary photographer and accomplished entrepreneur whose captivating images have traversed borders and graced international platforms. With a rich background that spans Barbados, Canada, the United States, and her beloved Jamaica, Michele-Anne brings a unique perspective to her craft.

After graduating with a BBA in Marketing & Int'l Business from The University of Technology, Jamaica, Michele-Anne embarked on a journey to pursue her true passion. In 2010, she made a pivotal decision and acquired her first DSLR camera, igniting her love affair with photography. Her portfolio is a vibrant tapestry of imagery captured across diverse landscapes, including Jamaica, the USA, Australia, the UK, Italy, and France.
Michele-Anne's artistic prowess has earned her accolades and recognition on esteemed platforms. Her captivating fine art has been prominently featured in the iconic Times Square in New York City, as well as published in revered collections like the International Masters of Photography (vol 2), among other distinguished publications.
In 2015, Michele-Anne journeyed to Guernsey in the Channel Islands, UK, seeking to refine her skills under the tutelage of acclaimed product photographer Karl Taylor. This transformative experience propelled her technical expertise and artistic vision to new heights, further solidifying her position as a leading professional in her field.
Beyond her photography pursuits, Michele-Anne is the visionary founder and Brand Strategist of Innovative Marketing Guru Global, a boutique branding agency based in Jamaica. Leveraging her expertise in marketing, she assists businesses in crafting compelling brand identities that resonate with their target audience.
Fuelled by an insatiable wanderlust, Michele-Anne seizes every opportunity to travel the world and expand upon her remarkable "Walk About" travel photography fine art project. This ambitious endeavor aims to produce exquisite fine art pieces for home and office decor, alongside a captivating coffee table book that encapsulates the essence of her global explorations.
Michele's photography services encompass a wide range of genres tailored to meet her clients' unique needs. With expertise in Commercial, Advertising, Product, Real Estate, and Headshot photography, she delivers exceptional visual solutions that captivate audiences and elevate brands. Additional genres are also available upon request, showcasing her versatility and commitment to meeting her clients' diverse requirements.
Embrace the artistry and professionalism of Michele-Anne Hamilton. Experience her exceptional photography services and witness the transformative power of her visual storytelling. Contact Michele-Anne today to discuss your photography needs and embark on an extraordinary creative journey together.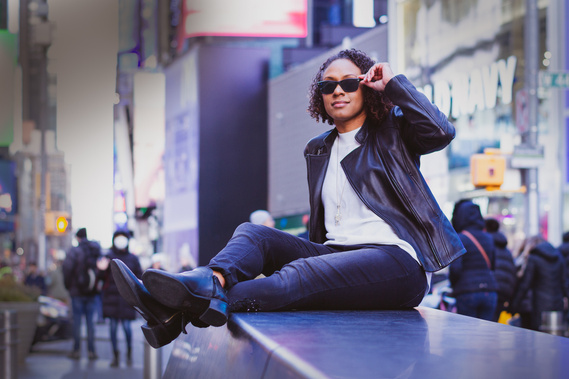 BLUSH-WORTHY ACHIEVEMENTS & AWARDS
Published - Holiday by Thomas Cook Airlines | Winter 2018
Published - Air Canada enRoute Magazine - April 2016 (view it here)
Certification - Karl Taylor Photography Masterclass - Advertising & Product Photography Lighting (Accredited Hasselblad / Broncolor Training) - Guernsey, Channel Islands, United Kingdom - June 2015
CNN iReport - Featured Story - Approved for CNN. Athens Greece - October 12th, 2015.
Airbnb Photographer - July 2015 to November 2018
Finalist - Mastering Portrait Lighting Contest - April, 2015
Won - Judge Favorite - Viewbug - January, 2015
Published - The Jamaican Magazine - December, 2014
Published - The Huffington Post - December, 2014
Won - Judge Favorite - Viewbug - June, 2014
Published - International Masters of Photography Vol 2 - February, 2014
Published - Album Cover + Tour Content - Universal Music Group, Italy - June 2013
Published - One Life; Stories Told Through Photography - 2012
Published - Art Takes Times Square - See.Me Group - 2012
Won - Outstanding Composition - July 26, 2012
Featured Artist - Art Takes Times Square - Times Square New York City -June 18th, 2012
Won - Home Page Feature - Viewbug - May, 2012
Won - Judge Favorite - Viewbug - January 31, 2012
Won - Judge Favorite - Viewbug - October 06, 2011
2nd Place Winner - Smirnoff DoubleTake Competition - March 2011